The Youth Development Program has been designed to provide a pathway for younger members, including U13 and U14 Nippers and Cadets aged 14 to 21 years old, to become active lifesavers by developing:
fitness

teamwork

leadership

communication

life saving skills
The Youth Development Program aims to:
Promote maximum involvement in club surf sports, development and lifesaving activities

Conduct high quality and challenging development

Coordinate and promote maximum attendance at Branch, State and National development leadership programs

Develop skills and attributes that are transferable

 into the workplace.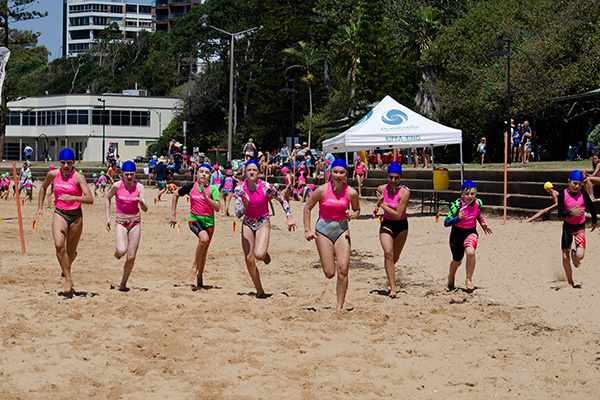 Development

& Networking
Redcliffe SLSC, Surf Life Saving Queensland and Surf Life Saving Australia organise events to provide Youth Members with development and networking opportunities. These include:
Camps

Visits to other Surf Life Saving Clubs to experience different surf conditions

Branch and Nationally run development programmes

Social events
In addition to the planned events, we encourage the opportunity to engage and network to help Youth Members develop not only within the SLSC environment but also personally and professionally.
To join 
Redcliffe SLSC's Youth Development Program
Age criteria
All eligible members aged 12 to 21 years old are encouraged to contact the Youth Development Officer at youthdevelopment@redcliffeslsc.com.au.
Youth Development team leader:
Youth Development and Membership Officer (YDMO)
2020/21 Season Nathan Burkitt
The YDMO leads the Youth Development Programme with the assistance of the Youth Committee and Nipper Club captains and is responsible for developing, conducting and co-ordinating Youth, membership and Leadership development activities.
The YDMO will ensure that all members are aware of development opportunities at club, state and national level.
A Sunday morning session after Nippers is provided, plus camps, visits and development programmes throughout the season.
In addition to the sessions and events, a Youth Involvement Programme (YIP) is offered.
The YIP sets achievable goals to encourage on-going participation across a range of lifesaving activities whilst promoting leadership skills, personal development and social interaction with peers.
Regular meetings are run and Youth Members will have the opportunity to hold positions on the Youth committee, including Nipper Club Captain.
There is no cost to join the Youth Development Program. Some activities and camps carry a small cost. These activities and camps are not mandatory to attend.